It has been a busy off-season at The Swag, both before and after this time of "social distancing" began in March. While following all the necessary guidance and regulations related to the coronavirus, our maintenance team, along with great contractors and others from our region, have been very busy, helping to write the next exciting chapter in The Swag's long history.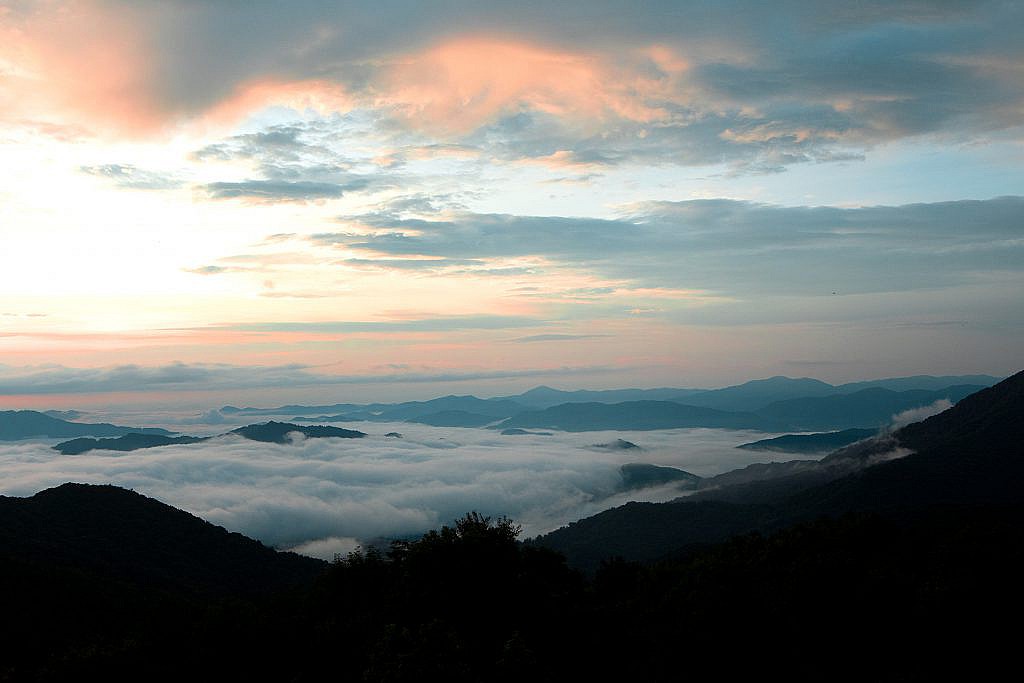 Over the past five decades, the Matthews transformed a vacant, mountaintop potato farm into what it is today. They started with one structure, made from reclaimed wood. During the next decade, they added the chestnut lodge, growing The Swag by four rooms. In the decades that followed, they expanded The Swag even furtherby adding Two-Story, the Cabin, and turning the actual woodshed into one of our finest suites: The Woodshed. The early 21st century saw the most recent addition with the construction of The Cottage. As we enter our 39th season, the story is continuing.
The most significant changes are described below. Some of these changes can be seen, and some of are hidden (structural), but we believe these are important to ensuring that The Swag will still be here for the next 50 years.
We remain committed to trying our best to preserve what makes The Swag so special, while also investing in the facilities and the guest experience. We may not always be perfect at that balancing, but we are resolved to keep trying, and to keep investing capital into The Swag to keep it among the country's best places to visit.
---
The Swag House Expansion
Outdoor Dining Porch
One of our favorite meals at The Swag has always been Wednesday Picnic because you get to eat outside! With the addition of the dining porch, right off the main living room, guests will now have the option to enjoy their meals in the fresh mountain air.
As seen in the plans, the windows beside the living room fireplace have become doors and will lead to the outdoor dining porch, which will offer its own outdoor fireplace, built-in heaters in the rafters, and wonderful views of Mt. Pisgah, Jonathan Valley, and more.
The Outdoor Dining Porch will be connected to the existing dogtrot porch by a connecting walkway.
Note: The furniture in the floor plan does not reflect actual furniture layout.
Sun Room
Note: Construction in this space is still ongoing and is not currently available for use. This will be completed later this summer.
While one of the traditions at The Swag that we love the most is the communal table (or "adult table," as many longtime Swag guests call it), we have been receiving more requests for private tables at dinner over the last several years.
While our team has always striven hard to honor such requests, given our seating capacity, this has not always been an option. We believe it is important for us to honor guest wishes in this regard.
Also, the recent social distancing requirements related to the coronavirus also serves as a reminder that we need to be able to "spread people out" when needed.
As such, we also thought it important to expand indoor seating. With large windows leading onto the outdoor dining porch, we also anticipate this will be a great breakfast location or as a space to have more private meetings.
Bar & Wine Cellar
Note: Construction in this space is still ongoing and is not currently available for use. This will be completed later this summer.
As most of you know, The Swag was in a completely dry county until a few years ago. Dan and Deener offered a wonderful selection of wines by the bottle in the following season, which has since been expanded further.
Our primary limitation to growing the wine program has been wine storage capacity. We are adjusting by adding a wine cellar, which will be accessible on the level below the Outdoor Dining Porch and Sun Room. We will, of course, continue to allow guests to bring their special bottle(s) of wine.
Underneath the Outdoor Dining Porch (and near the Wine Cellar), there will be a multi-purpose room that could be put to multiple uses, including hosting art classes, private meetings, or more. There will be a wood burning fireplace, and we hope this will be a great room to spend a cold or wet day playing a board game or reading a good book.
---
Existing Room Upgrades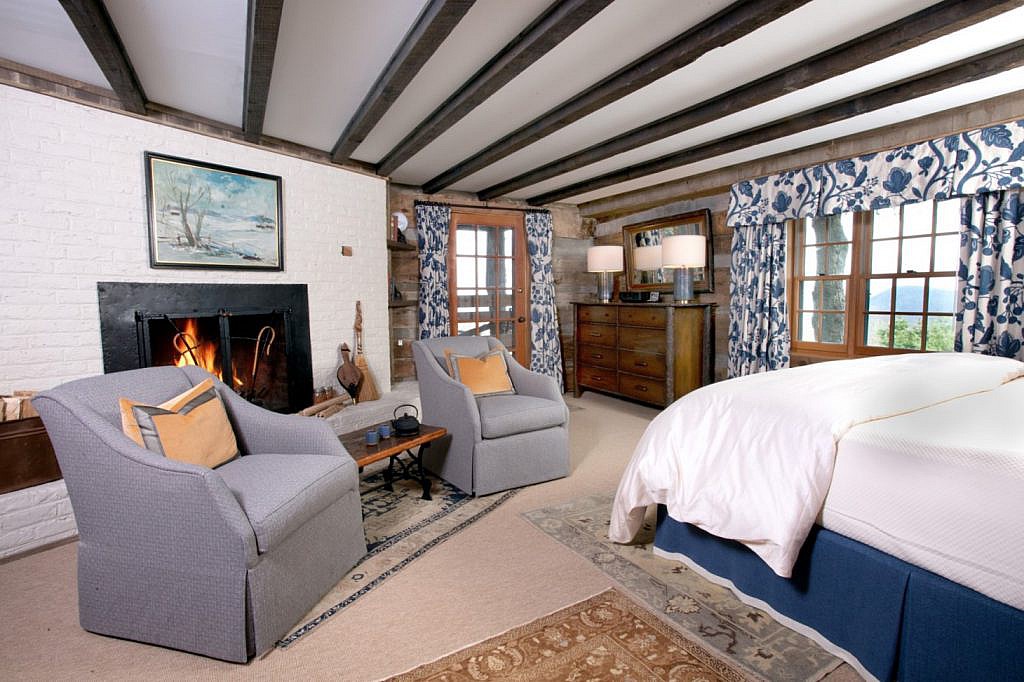 Last off-season, the interiors in Bishop's Room, Woodshed, and Rock Room were updated (as well as the bathroom in Bishop's). Before opening, we will refresh the interiors of Laurin's Room, Matthews' Suite, Two-Story, and the Chestnut Lodge Living Room with the help of Kathleen Rivers.
We also are continuing the bathroom remodels / upgrades. This off-season we are completing work in Salmon, Laurin's, and the dogtrot restrooms.
---
Other Updates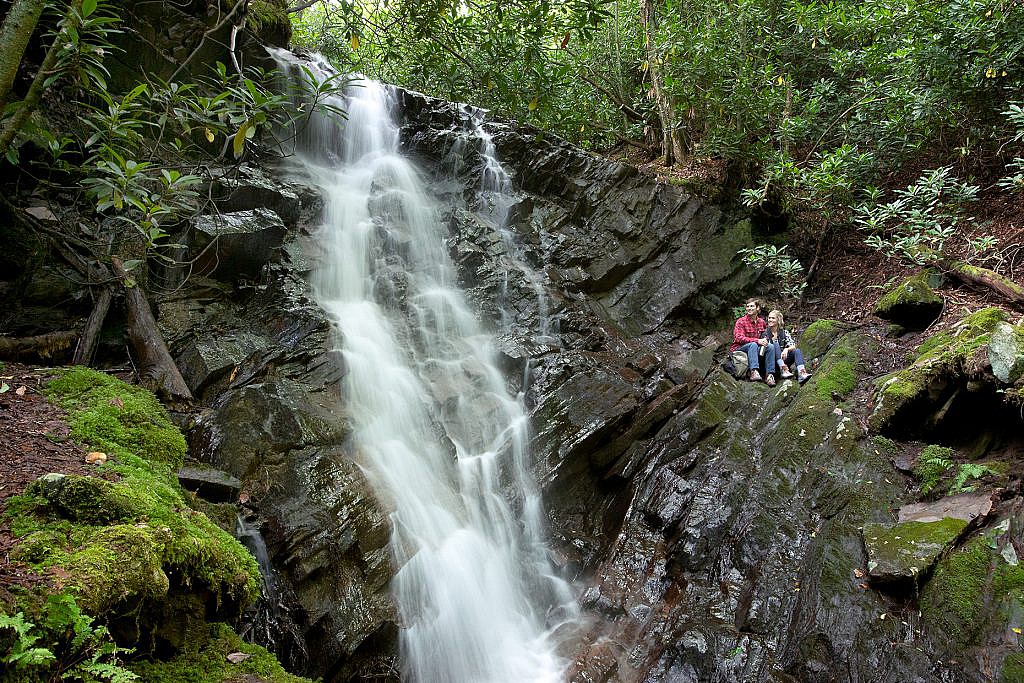 Well House & Water System
And now for some changes that you just may not notice. We are installing a completely new water system at The Swag, everything from a new well, cisterns, pipes, and more. We are doing this, in large part, to ensure the continued safety of the drinking water. We get to benefit from incredibly fresh water, and this new system will set us up well for the next fifty years.
Back-up Generators
While power losses have not been a frequent occurrence over the years, they have a tendency to happen at very inopportune times. In the past, when we have lost power, the kitchen is effectively shut down and the entire water system shuts down, requiring us to move to bottled water for drinking, cooking, and helping flush toilets when needed! Not exactly what people are hoping for when they make the long trip up The Swag driveway.
We are installing back up generators that will help ensure that the water keeps flowing, the kitchen stays open, and everyone can rest a little easier when there is a thunderstorm in the forecast!
Swag House Structural Fixes
As we began construction of the new spaces off the living room of The Swag House, it became apparent that there were certain structural issues that needed to be addressed as soon as possible. In short the exterior walls on the fireplace and kitchen side of the building needed to be deconstructed and reconstructed, using the materials that were already there where possible. We hope the change won't be too noticeable and believe the finished product will last for decades to come.
Laurin's Room and the Dogtrot S(w)ag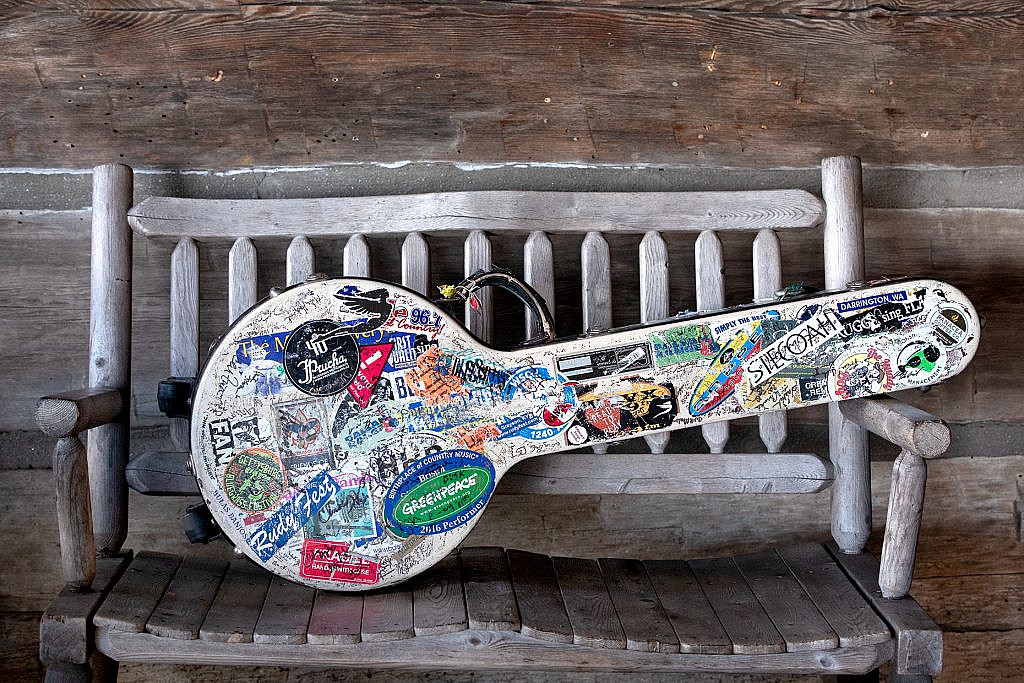 If you have stayed in Laurin's Room in years past, you may have noted a sag in the floor that seemed to be growing year after year. Or, if you looked up from the dogtrot, you might have noticed the same. After getting it examined by structural engineers, we knew we needed to do something.
As such, we have installed tie rods in Laurin's and Danny's Room to help maintain structural integrity.
HVAC Enhancement
Before the start of last year's season, we installed mini split HVAC systems for Woodshed and Matthews' Suite. This was done primarily to help prevent any damage from moisture, but has the added benefit of air conditioning the space for guests who desired (but with a system that is ductless and much quieter than traditional HVAC systems). While there are not many weeks of the year where temperatures get uncomfortably high, for those few days, it is a nice option to have for our guests.
As part of The Swag House addition, we installed these systems for the entire Swag House. We will most likely complete installing these for the remaining rooms (Chestnut Lodge rooms, Two-Story, Cabin, and Terrace) in the next off-season.
---
Future Plans
We always love to hear from guests on they would like to see, so please keep the suggestions coming. Outlined below are some of the projects that are already "in the works." Beyond this lists, there are other areas that our high on our priority list. These include better gym facilities, a better massage treatment room — to match the amazing massage treatments from Marleen and complete the experience–, a larger pastry kitchen, and more.
Arrival Cabin & Expanded Garden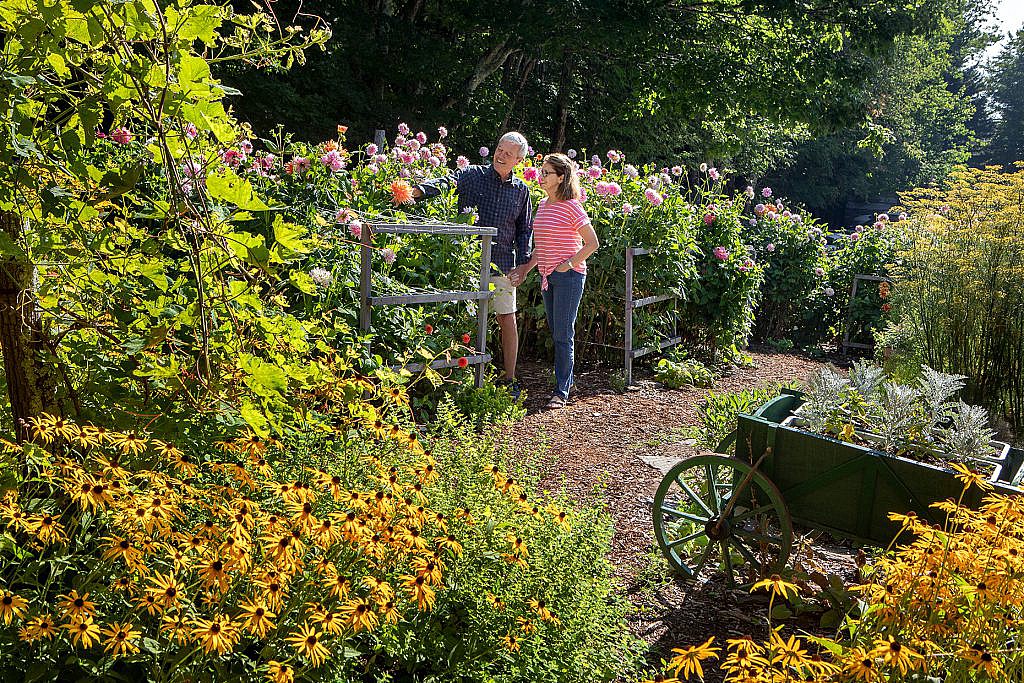 Whenever we go on vacation to a relaxing getaway, we never want to see our car. It reminds us that we are leaving soon and almost seems to induce stress on sight. Construction is already underway on a solution for this issue at The Swag. Currently, the parking lot is between The Swag House and are beautiful garden.
We are constructing a new building — a check-in facility– and offices, slightly down the hill. This will allow all of the cars to be removed from the ridge line, allowing us to grow our garden and green space. We will share much more as construction proceeds during the season, but it will be ready for the start of the 2021 season. It is our hope that this will also enhance your arrival and departure experience!
Hot Tub
As many of you know, we were very disappointed when the county officials forced us to shut down the outdoor hot tub. Unfortunately, we lost some of our "grandfathered status" as it relates to hot tub building codes. Nevertheless, we are in the middle of the design process to construct a new, destination hot tub. It will be in a new location, located slightly further from The Swag House, but we hope everyone will love it.
June 7 Update: We have had to delay this project temporarily, so this project will most likely not be ready until the start of the 2021 season.
Future Room Upgrades
We hope to continue upgrading or refreshing rooms and bathrooms in the years ahead. Interior refreshes can happen mid-season. We are hoping to complete Gail's, Danny's, and Salmon sometime during this upcoming season.
More bathroom upgrades will have to wait until next off-season, but we remain committed to investing capital into existing rooms to ensure a great guest experience.
---
A Great Team
In addition to the incredible Swag Team, which has had to be incredibly flexible this off-season, we have had an outstanding outside team assist in designing and building this next chapter in The Swag's history.
Summerour Architects led the architectural effort and The Berry Group served as the General Contractor. The entire project has been quarterbacked by Matt Smith of MDS Land Project, LLC. The interiors were designed by Kathleen Rivers and Jennifer Talley Design. Rachel Beasley is serving as the landscape designer.
These groups have done wonderful work elsewhere at some of our very favorite hotels and resorts, and we are blessed to have them on this project. We are grateful for their work, as well as the hard work of all the sub-contractors and The Swag Team!
---
Come Check It Out
We hope that you will come see the changes to The Swag sometime this season. We will also share updated photographs in the weeks ahead.
Changes understandably make many guests who love The Swag nervous. As I wrote above, it is our hope to balance the need to update and enhance at times with preserving what has made The Swag so special. We won't do that perfectly, but we will keep trying. We welcome on feedback on what you think of the changes and what, if anything, should be tackled next.
Fortunately, it is the people — the staff and the guests — that really makes The Swag what it is. Thank you for continuing this journey with us. We look forward to seeing you at 5,000 feet soon.
-Annie & David Colquitt