Monday – Saturday: 8:00 – 10:00am
Sunday: 11:00am
Our full service breakfast is served in the Dining Room of the Main House six days of the week. Start your day off with selections like fresh-squeezed orange juice, steel-cut oatmeal cooked with apple cider, made-to-order omelettes, or stone-ground southern grits with a side of bacon. On Sundays, our famous buffet-style Swag Brunch offers a variety of delights, including apple wood-smoked bacon and link sausages, smoked trout, seasonal egg dish, and composed salads.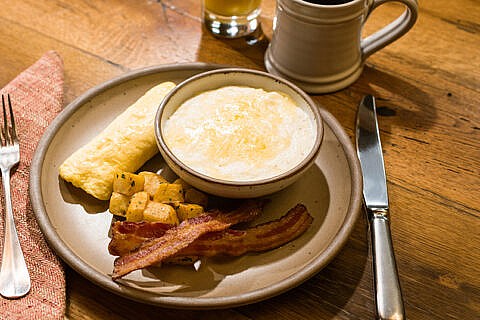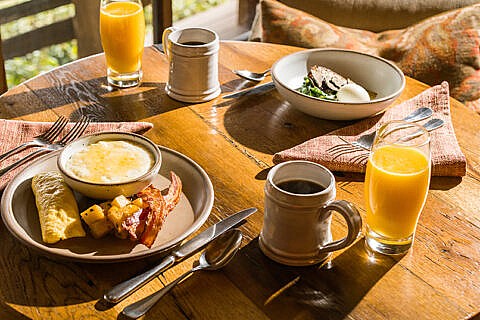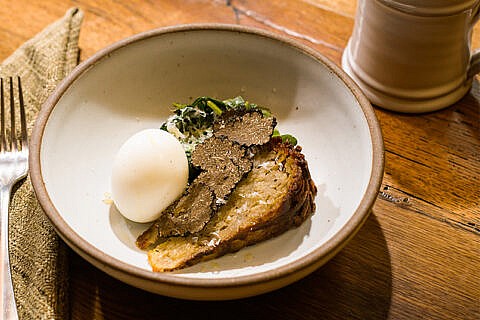 Lodging Guests: Pickup as early as 9:30am
Wednesday & Saturday Picnic: 12:00pm
Prepare for your adventure by picking up a wholesome lunch, packed in a brown bag, picnic basket or hiking backpack (along with marked trail maps) and available for morning pickup.
Chef's Picnic Atop Gooseberry Knob
Our Gooseberry Knob picnics are a special time at The Swag. Enjoy gourmet choices on Wednesday and Saturday like cast-iron fried chicken, bison burgers, or grilled coastal fish. Our vegetable dishes are often made from produce picked right in The Swag's garden. After lunch, treat yourself to delicious seasonal desserts.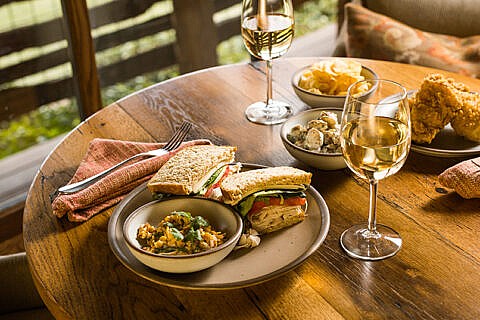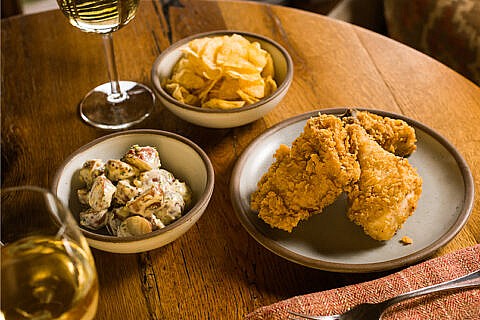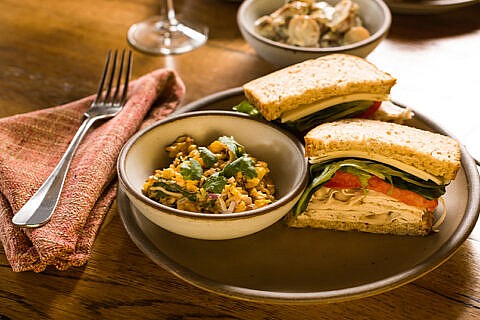 Exceptional Evening Meals
Social Hour: 6:00pm
Dinner: 7:00pm
Join us during the evening for a social hour of hors d'oeuvres on the front porch before the dinner bell rings and invites you to settle in for a four-course meal in the Swag House. Our exceptional evening meals are influenced by the seasons and graced with our chef's personal touch using garden-fresh herbs, fruits, and vegetables. Local farmers and purveyors supplement the menu with delicious locally produced ingredients. Casual yet gracious, dinner at The Swag is a perfect embodiment of our authentic experience.
Thursday night is a special time at The Swag for us to honor our southern roots. Join us for live bluegrass music and a homestyle barbecue buffet including the Southern classics that you know and love.