Steve Yocom to Lead Hikes & Photography Lessons in the Smoky Mountains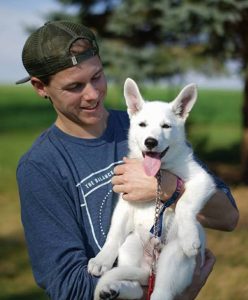 We are pleased to announce that Steve Yocom has agreed to serve as an Expert-in-Residence where he will lead guided hikes and offer photography lessons at The Swag, an award-winning mountain hideaway in the Smoky Mountains.  Whether you take photos on your iPhone or with a professional camera, Steve will share lessons that will help you capture some of The Swag's best moments:  views of the Smoky Mountains, wildflowers, autumn leaves, sunrises and sunsets, black bears, and more.  And even if you have no interest in photography whatsoever, hiking with Steve will prove to be a joy as he shares his knowledge about the area and the floral and fauna of the Smoky Mountains.
Steve will be leading guided hikes and photography lessons.  He has also led photography workshops across the country, including in the Grand Tetons, the Grand Canyon, and the Outer Banks.
Steve is a noted outdoor adventure photographer based in western North Carolina.  His work has been featured in many publications, including BACKPACKER Magazine, Visit North Carolina, and Blue Ridge Outdoors.  A selection of some of his photographs can be found on Steve's online portfolio here.
We are blessed at The Swag with a wonderful group of Experts-in-Residence, many of whom have been delighting Swag Guests for years. We are proud to welcome Steve to this group of wonderful Experts-in-Residence and we hope you will come spend time with Steve by reserving a room now.
-David Colquitt