Be a Friend to the Smokies
We count ourselves blessed to have some of the best neighbors you could ask for, most notably The Great Smoky Mountains National Park. With over 500,000 acres, it is the most visited national park in the country, with more than 14 million people visiting the Smokies last year alone!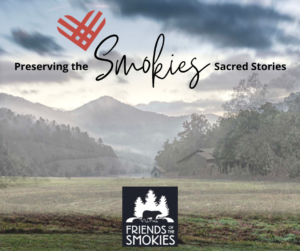 However, unlike most other national parks, there is no entrance fee. And while it is wonderful that all can experience the National Park at no cost, there are many needs that cannot be met with federal funds alone.
That is where the
Friends of the Smokies
comes in. As the official fundraising partner for the Great Smoky Mountains National Park, the Friends raise dollars to fund 
projects and programs
 that would otherwise not be possible, including trail rehabilitation and historic preservation in Cataloochee Valley and throughout the Park.
For over 25 years, The Swag has hosted a "Friends Weekend" where supporters join for a few days of fun and information on the edge of the National Park, and The Swag founders, Dan & Deener Matthews, have been involved since the organization's founding.
To help mark Giving Tuesday (November 29), we are encouraging our friends
to help contribute
to the Friends of the Smokies and our beloved National Park.