Happy Anniversary to Relais & Châteaux
Today marks the 67th Anniversary of Relais & Châteaux, so David and I thought we would take the opportunity to share why we are so proud to be part of the Relais family.
The Relais & Châteaux vision is  to make "a better world through cuisine and hospitality" through twenty commitments, including three key initiatives:
To preserve the diversity of cuisine and hospitality in the world so that future generations can know and share in their richness
Share our passion for all that is good and beautiful in this world
To work together to create a more humane world
Even before we were in the hospitality industry, we sought out Relais & Châteaux properties when planning special getaways. You might have heard that we honeymooned at The Swag, but we have celebrated other family milestones at Relais properties. David proposed at Blackberry Farm in Tennessee, and we learned we were expecting our first child on an anniversary trip to The Inn at Dos Brisas in Texas!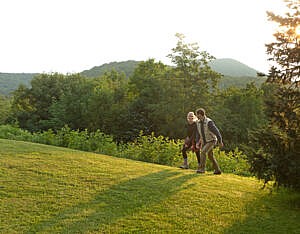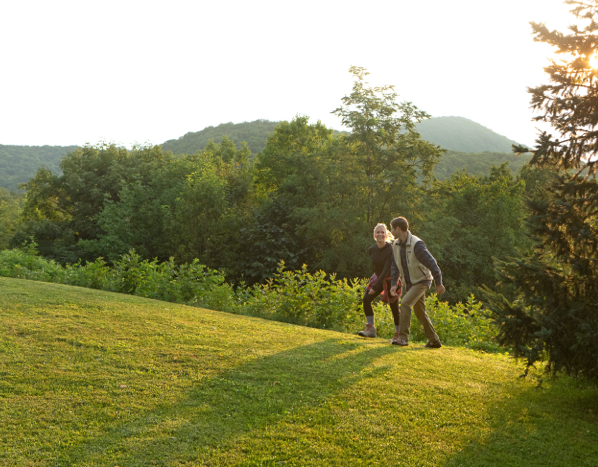 We look to Relais & Châteaux when planning our travel because of the consistent qualities we came to expect in member properties. Each property is independent and operated by passionate hoteliers and chefs committed to a high level of service, environmental sustainability, and preserving the authentic culture, cuisine, and hospitality of their location. Whether your are visiting a Relais property in Napa, Paris, Botswana, or Argentina, you can expect a distinctive and unique experience that is true to place. Each Relais property provides outstanding service and the highest quality hospitality, but they each carry their own unique flavor.
This value of authenic hospitality and preserving local culture is central to The Swag. When you stay with us at The Swag, we want every detail from the architecture, the cuisine, the music, the interior design, and the artwork to immerse you in the mountains of Western North Carolina. The natural beauty and history of the Smoky Mountains is rich, and we strongly believe in the importance of preserving this place and passing down knowledge for future generations.
We also believe in the value of sharing the good and the beautiful, as well as the importance of working together to create a more humane world. At The Swag, we are committed to supporting our employees, our community, and our environment. In our short time in the Relais family, we can already say that we are learning and improving. We have learned from other Relais members about new sustainability initiatives and resources in hospitality, ways to improve our workplace for our team, and been connected to a network of talented and passionate hospitality experts.
We would love to see you at The Swag soon, but whenever — and wherever — you are travelling, whether in the United States or abroad, Relais & Châteaux includes 580 unique properties in vibrant cities and beautiful landscapes across the planet. The Relais & Châteaux app is a great way to start exploring and planning your next adventure. We wish you wonderful travels and hope we get to see you soon!
-Annie Colquitt, Proprietor