Elk, Wildflowers, Mushrooms, and More with Esther Blakely at The Swag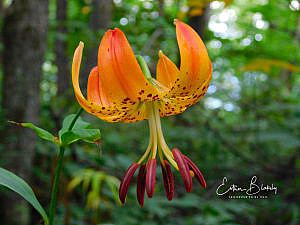 Did you know what mammal was most recently reintroduced in the Great Smoky Mountains National Park?  If you said, "elk," you are right.   Elk were once widespread in Southern Appalachia but were losing ground to loss of habitat and overhunting.  According to the National Park Service, the last elk in North Carolina was killed in the late 1700s!  Reintroduction began in the park in 2001, and it has been an incredible success.  Occasionally an elk will wander up to The Swag, the Best Hotel Resort in the Smoky Mountains according to Travel + Leisure and Conde Nast.
We are extremely lucky at The Swag to have Esther Blakely, a true elk expert and founder/owner of Cataloochee Valley Tours, serve as an Expert-in-Residence.  (And even when she is not staying onsite, we frequently arrange for private tours with Esther.  More information about those tour opportunities can also be found on her website).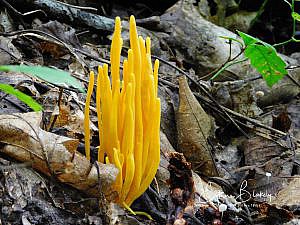 Esther is a National Geographic Certified Educator and University of Florida Certified Master Naturalist.  She is an instructor at the University of Tennessee Smoky Mountain Field School and a certified interpretive presenter for Great Smoky Mountains National Park. 
She founded her company in 2010 and her tours are literally world famous.  Forbes named her Sunset Elk Excursions as one of the "5 Great American Wildlife Adventures."  Fodors Travel named her tours as one of the Top "10 Best Safaris in the U.S."  She also served as the Landscaping Filming Guide for the production of Serena, starring Academy Award-winner Jennifer Lawrence and Academy Award-nominee Bradley Cooper!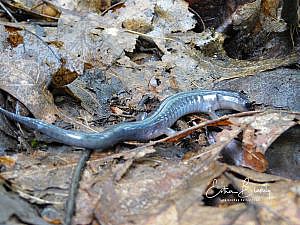 The bottom line is that we are incredibly blessed to have Esther take some time away from her "day job" (at which she has been incredibly successful) and time away from her husband, Timothy, to come stay with us at The Swag.  Each morning, Esther leads interested guests on one of the many beautiful hikes in The Great Smoky Mountains National Park or on The Swag's 250-acre property.  She is a fount of knowledge on everything from wildflowers, to mushrooms, to bears, to elk, and everything else in between.  Annie and I had the pleasure to hike with Esther one morning and it was absolutely wonderful.  Her knowledge is matched only by her kindness and care for others!
Each day Esther leads hikes that she likes to call her "naturalist ambles" along with discussions in The Swag House on various Park-related topics, most notably elk and fireflies.  Our son, Will, loved getting to see the elk skull that Esther brought for the discussions.  Everything from the Esther-led hike to her discussions are part of the all-inclusive room rate.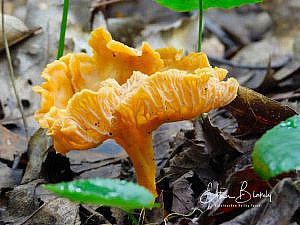 If you love hiking and/or learning about the Great Smoky Mountains National Park, you want to come spend time at The Swag with Esther Blakely.  She will be returning to The Swag throughout the year.  (And if you want to take a hike with Esther outside of those dates, let us know, and we can help arrange a tour during your stay!)  Book your room now!
-David Colquitt