We are thrilled to be opening our doors on Thursday, June 18. Over the past several weeks, our team has developed thorough cleaning and safety measures across the property to help minimize the health risk to our guests and our team. We will abide by all requirements set by the State of North Carolina and other governmental entities, as well as taking additional steps.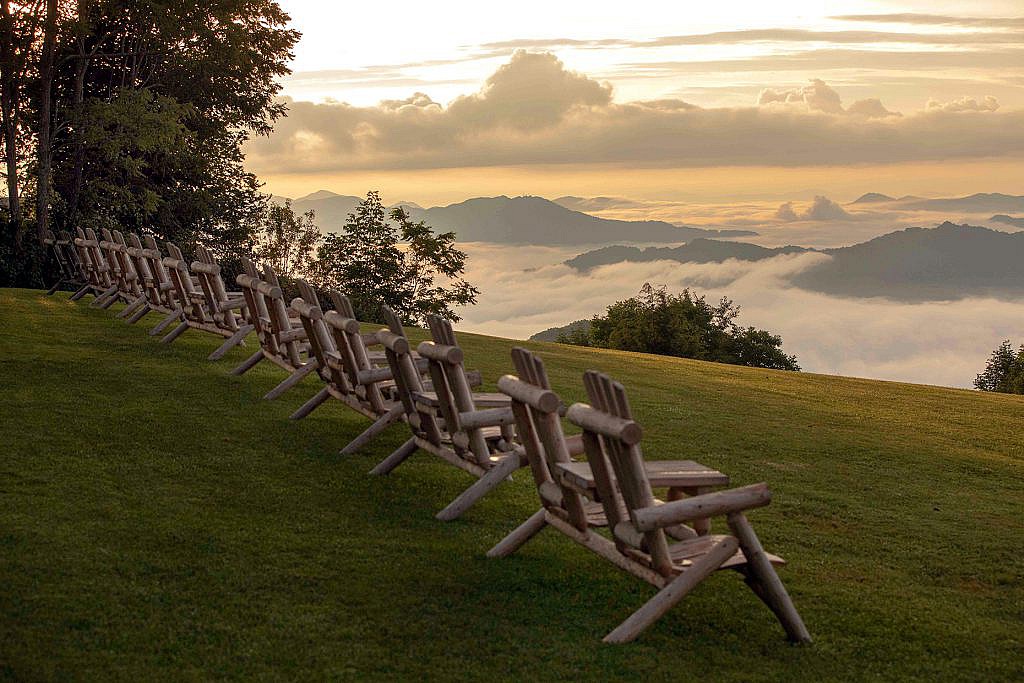 Of course, we cannot guarantee that anyone will not be exposed to the coronavirus. Any such guarantee would be false and foolish. What we can assure you is that our team considers your safety to be our top priority. Listed below are just some of the additional new procedures and practices related to the guest experience at The Swag.
Please note: The below list is not exhaustive and details could change as circumstances and state requirements evolve. Please check back regularly for updates and reach out to Guest Services with any questions or concerns.
General Safety and Prevention
We are waiving our cancellation policy for the 2020 Season. Any guests may cancel or postpone their stay at any point prior to their arrival. If you believe you may have been exposed to the coronavirus or if you feel uncomfortable travelling at this time, please stay at home. We invite you to reschedule (or cancel) your trip with no penalty.
If you are displaying any symptoms or have been exposed to anyone with the virus in the last 14 days, you may be asked to leave the property. We also encourage those at higher risk for severe illness to take all extra precautions, including delaying your trip if necessary.
Swag Team Members will not be permitted to work if they are displaying symptoms and/or have not been exposed to others who have the virus. We have adjusted our Sick Pay policy to remove any incentive to showing up for work sick.
Swag Team Members will be wearing masks when indoors or when outdoors and six-foot distancing cannot be assured. Please note: Pursuant to an Executive Order signed by the Governor of North Carolina described more fully here, guests are required to wear masks when in the restaurant (and not at their table) unless an exception applies.
Please respect all guests and Team Members by practicing six-foot distancing whenever possible.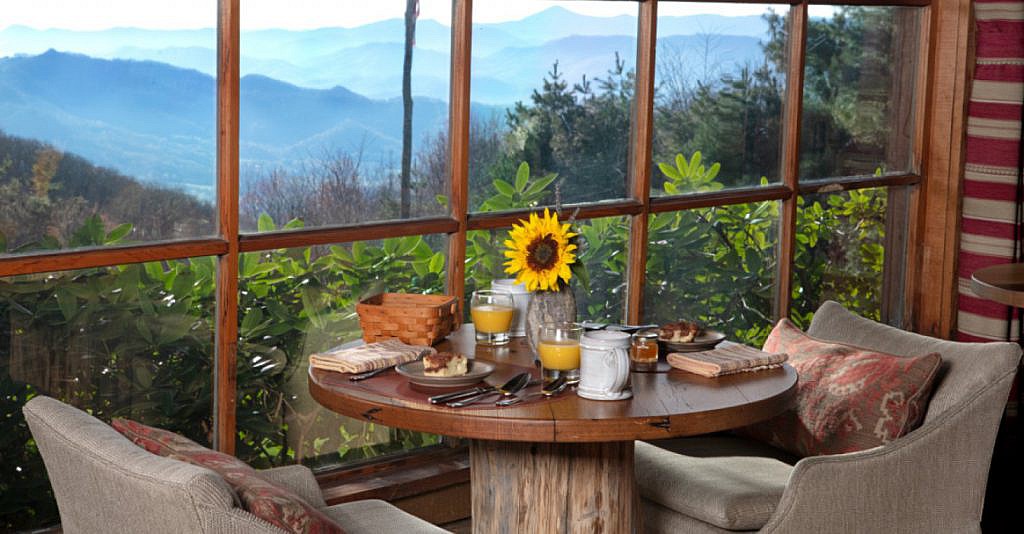 Dining at The Swag
Guests will have the option to request their preferred dining options, including (1) indoor dining, (2) outdoor dining (weather permitting), and (3) in-room dining. There will be no added charge for in-room dining.
Seating in the dining areas has been spread out to allow for six feet distancing. Please note: While guests may elect to sit together, we cannot offer a community table under the current North Carolina orders.
Breakfast has been changed from a buffet service to a made-to-order, table service.
Our traditional buffets (Sunday Brunch, Wednesday Picnic, and Thursday BBQ) will continue in slightly altered form. We will invite guests to the serving tables to ensure six-foot distancing between parties and our dining team will plate the food.
Housekeeping & Cleaning
Enhanced cleaning and sanitation procedures across the entire property
To accommodate personal preferences related to Team Members entering your room, guests will have the option to elect between various levels of daily housekeeping service. These include the standard, Daily Housekeeping Service (complete with twice per day service, including turndown service); or No Daily Service (towels and other amenities upon request).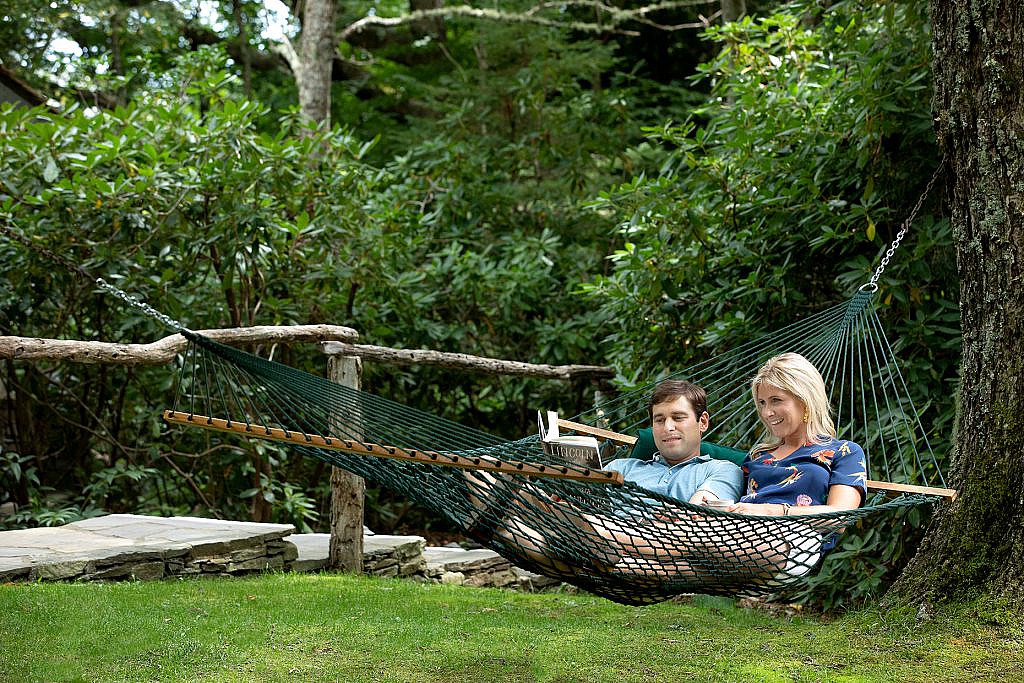 Construction
As some of our construction projects are ongoing, we will be limiting such activities to take place between 10am – 5pm so as to provide minimal disruption. The construction crews will not be permitted in public areas except in rare circumstances.
While your visit to The Swag may look different in some small ways, we are excited to open our doors and our staff is looking forward to providing you with an outstanding and memorable visit to the mountains of North Carolina.