After a long hiatus, we are pleased to announce the first episode of Season 2 for Meet The Swag Staff. On this week's episode, we would like to introduce Danny Gentry, one of our wonderful members of the Maintenance & Grounds team at The Swag. Danny has been a key part of The Swag family since 2011 and is now in his 9th season at The Swag.
In 2011, after spending a long time at the Wellco factory, whose rise and fall was told well by the Waynesville Mountaineer, Danny faced a career change, and to The Swag's good fortune, he applied for the Grounds position on Thursday and reported for his first day on the job the following Monday!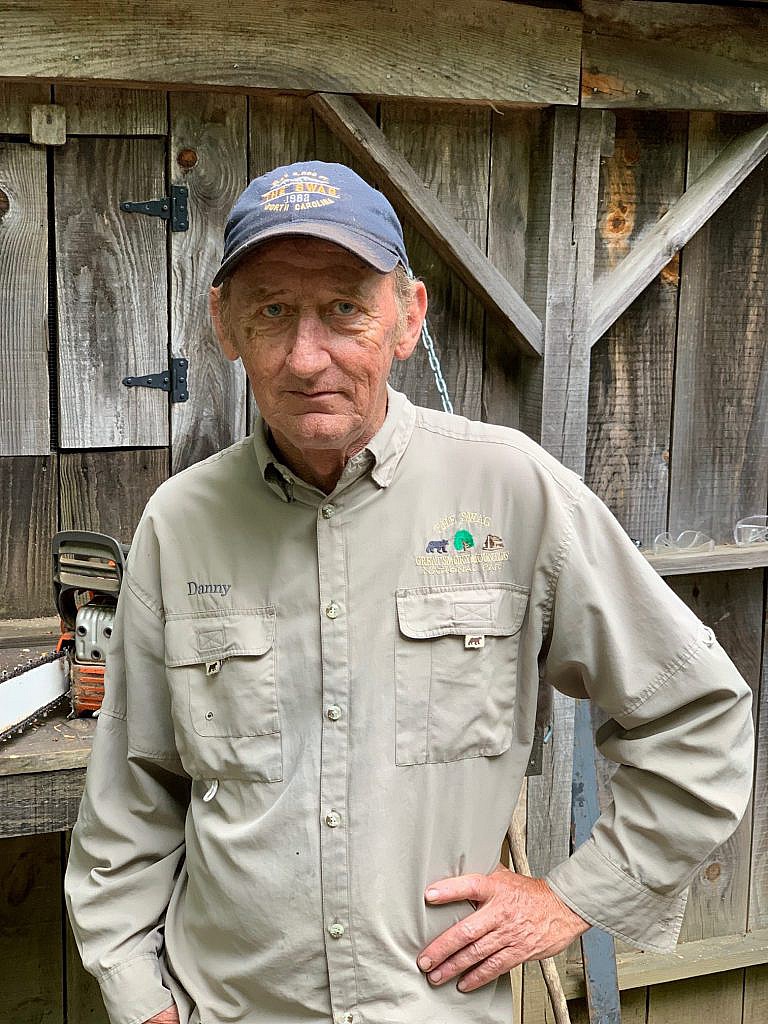 Danny, along with others on the Maintenance & Grounds team, is responsible for all 250 acres of The Swag's property. On any given day you might find Danny cutting and splitting wood for our wood burning fireplaces, repairing the 2.5 mile driveway, or on the riding lawnmower to ensure that Gooseberry Knob is looking great! We are incredibly grateful to have Danny as part of The Swag team and hope you get to meet him on your next visit.
Danny grew up in Fines Creek and went to Tuscola High School, just down the road from The Swag. He remembers the blasts as I-40 was being built through Haywood County. He met his wife of nearly 40 years, Debbie, in the area. Debbie's car had caught on fire and she had to pull over to use somebody's phone. That somebody happened to be Danny's grandparents who introduced the two of them. Over 40 years later, they are still in the area and had four children during that time.
Like many in the area, he has strong Scots-Irish roots but his Gentry ancestors actually came to the area during the Revolutionary War. The Gentry brothers defected from the British Army during the war and eventually ended up in North Carolina.
Danny Gentry Q&A
What is your favorite thing about working at The Swag?
I love mowing Gooseberry Knob and taking in the beautiful surroundings.
What is your favorite place at The Swag?
Gooseberry Knob.
What do you like to do in your free time?
Fishing, hiking, and camping.
If you could travel anywhere in the world (excluding The Swag), where would you go?
I would go to Ireland and Scotland.
Danny—along with the rest of the Maintenance and Grounds team—are among the hardest workers at The Swag. Whether its raining, freezing, snowing, or it is a hot, sunny day, Danny and team work tirelessly to maintain the beauty of this place. We are grateful for him.
Come visit Danny at The Swag by reserving a room now or by calling 828-926-0430.
-David Colquitt