Long time Swaggers are used to hitting the trails with their hiking boots. Now we are proud to offer the opportunity to hit those trails with your cowboy boots instead! We are partnering with our neighbor, Cataloochee Ranch, to offer an exciting new excursion for our guests.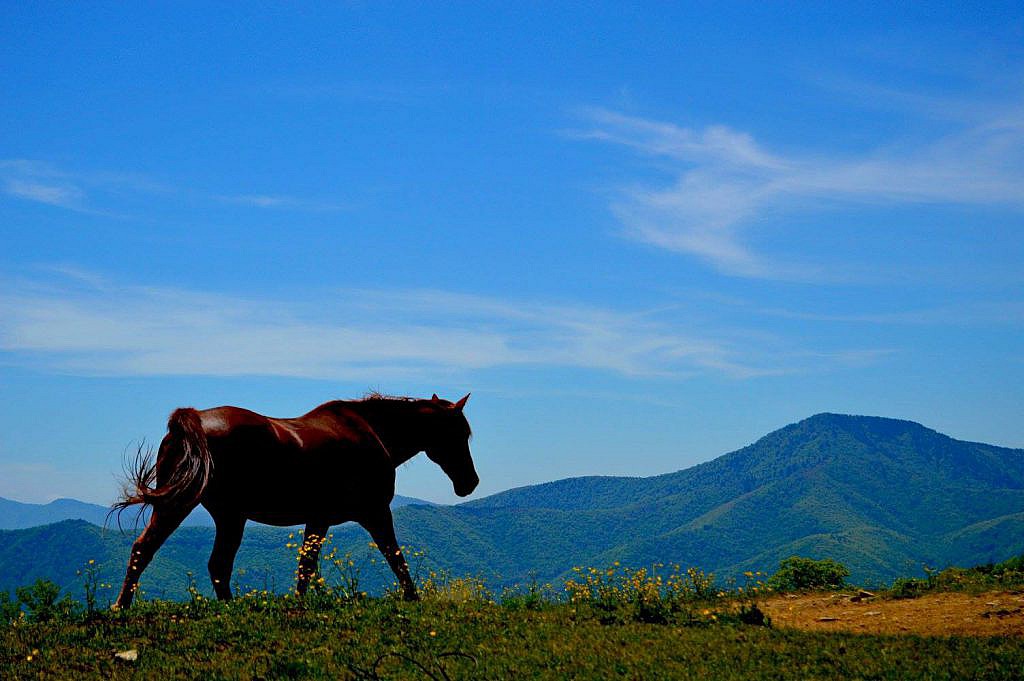 For guests that would like to make the short trek to Cataloochee Ranch (or be driven to Cataloochee Ranch), you will be in for an incredible, beautiful experience. Whether you are riding horses to Hemphill Bald, through the Great Smoky Mountain National Park, or taking a morning ride up to the picnic lunch on Gooseberry Knob, we hope that many of you will love this new offering.
Scheduled group rides are available Thursday – Sunday, but private rides may be arranged to fit any schedule. Please reach out to Guest Services if you would like to arrange a horse experience during your stay.