Holidays at The Swag are simply the best… and we kicked off The Swag's 38th Season on Good Friday, which was also the first day of Passover. What a weekend it was. We experienced all four seasons in about 48 hours. Cool rain, sunshine, snow, and we even had a beautiful rainbow!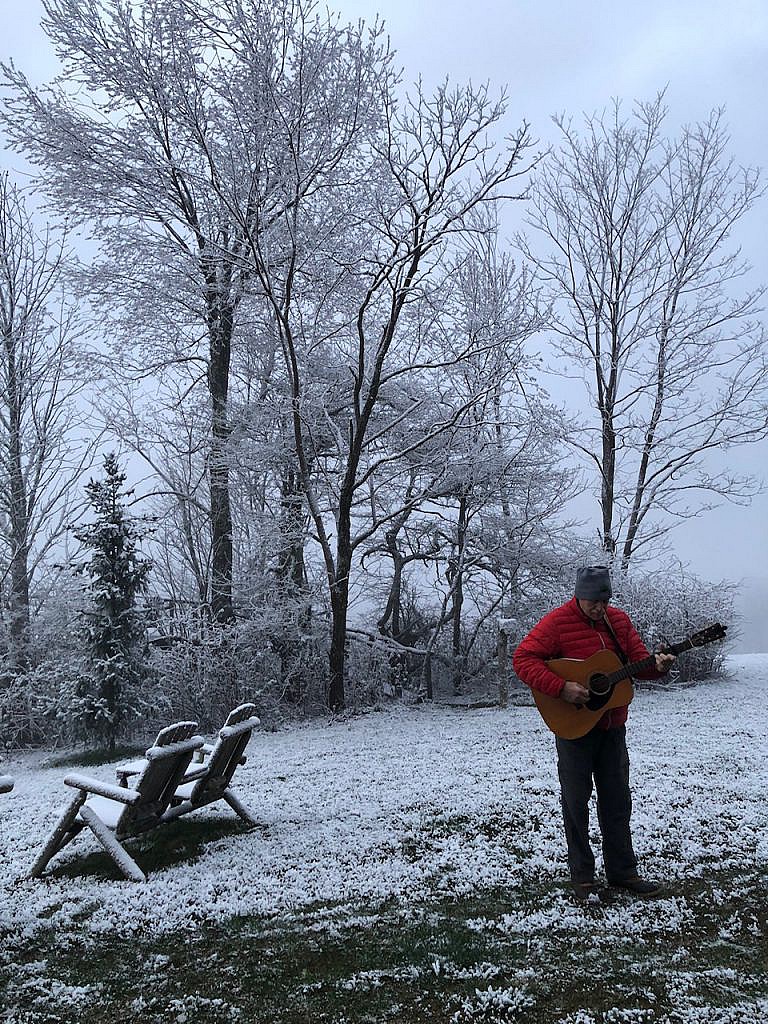 We were blessed to have Kathy and Doug Peters as our Event Leaders and an incredible lineup of largely first-time guests. We marked Easter Sunday with a sunrise service on Gooseberry Knob. There was frost on the trees as we made the short walk from The Swag House. We gathered around Gooseberry to read the Easter story and sing "Amazing Grace" together. It was magical and an Easter memory that we will treasure.
The Easter Bunny also made it to 5,000 feet. Our son, Will, was interested in getting as many eggs, as quickly as he could. Ruby, on the other hand, would open an egg and check its contents before deciding whether it merited inclusion in her Easter basket! After the hunt, we had our first Sunday Brunch of the season.
We loved celebrating Easter at The Swag. Holidays are always our favorite time to be up on the mountain. While we won't be open for Easter next season, we hope to see you at The Swag for another holiday … Memorial Day, Independence Day, Labor Day, Halloween, or Thanksgiving. I think there are no better times to visit. Call us at 828-926-0430 to book a room or you can book one online here.
-David Colquitt