As some of you may have seen in The Mountaineer, we — along with our neighbors and good friends, Camelia and Ron Ray — recently closed on the acquisition of Cataloochee Ranch.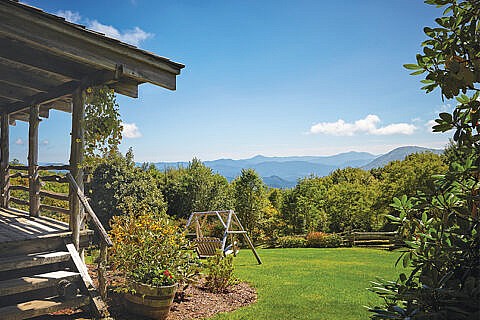 While we are excited about this new venture, The Swag guests can be assured that this will not slow down any capital investment or take away from the attention that we will devote to preserving and enhancing The Swag. Cataloochee Ranch is a separate entity with a separate ownership structure. It will be run by a wholly separate, independent management team and staff. To that end, anyone interested in more information should visit Cataloochee Ranch's website or social media pages.
That being said, we are incredibly pleased that there is now no chance that guests of The Swag will be precluded or blocked in the future from accessing Hemphill Bald, which sits on Cataloochee Ranch. Also, we can be assured that there will be no development, such as large scale hotel or condos, that would take away from the tranquility and beauty of the area. We are pleased to join our neighbors and good friends in seeking to preserve more of our wonderful part of the world.
-Annie and David Colquitt