As we included in our most recent newsletter, one of our highlights from this season has been welcoming Deener, Dan, and the rest of the extended Matthews family back to The Swag for a family reunion in June.  Deener asked that we share the below letter.  We are reproducing it here for those who may have missed it.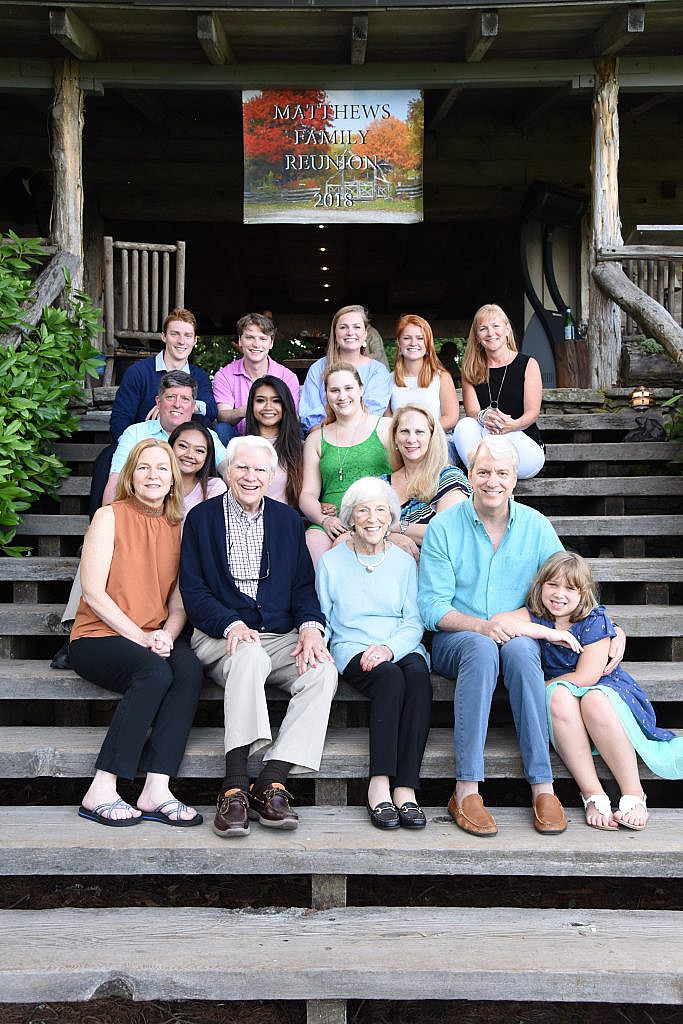 We are grateful for her kind words and the special place that she and Dan built.  We all look forward to welcoming them — and you — back to The Swag soon.
-David Colquitt
---
Dear Swaggers,
Dan and I have been overjoyed by the emails and notes from you.
The turnover was pretty quick, because we had to get out of The Cottage, so that the Colquitt family could move in before this season's opening. Except for personal art and photos, we left it just the way it has been for them. So the outcome took two eighty-ish folks out into the world to buy furniture, pots and pans and even herbs and spices.
We have moved into a Cottage at Deerfield in Asheville. It has a screened back porch with a view of the mountains and glorious sunsets.
We still go back and forth to New York and our home there.
What has been VERY SPECIAL has been our coming back to The Swag with all of our Matthews family from all around the country for three glorious days a week ago. We had every room, but still kept Swag hours, had evening entertainment and, on the final evening, a three hour long Wallyball game with 16 people playing. Such rich memories went down the road as they departed.
It felt like coming home. So many returning employees, the trails were awaiting our return.
It was clear that The Swag has a life of its own and is THRIVING.
Ever so much love to each of you.
Deener
---
If you'd like to receive future updates from The Swag, please sign up here: